Want to become a psychologist and work in a hospital or healthcare setup? Then you should learn about the field of clinical psychology and what benefits it can propose for your future. Keep reading this article to learn about the key information on psychology degree and its broad scope. Furthermore, you will learn about the benefits of studying BS Clinical Psychology at Lahore-UBAS. 
What is Clinical Psychology?
Psychology is mainly the understanding of human behaviour, the functioning of the brain, its abnormalities, and psychological principles. It also includes the cure of mental illnesses with psychological interventions. Additionally, the field of clinical psychology allows you to gain all the beneficial knowledge on the application of psychiatry to different kinds of patients.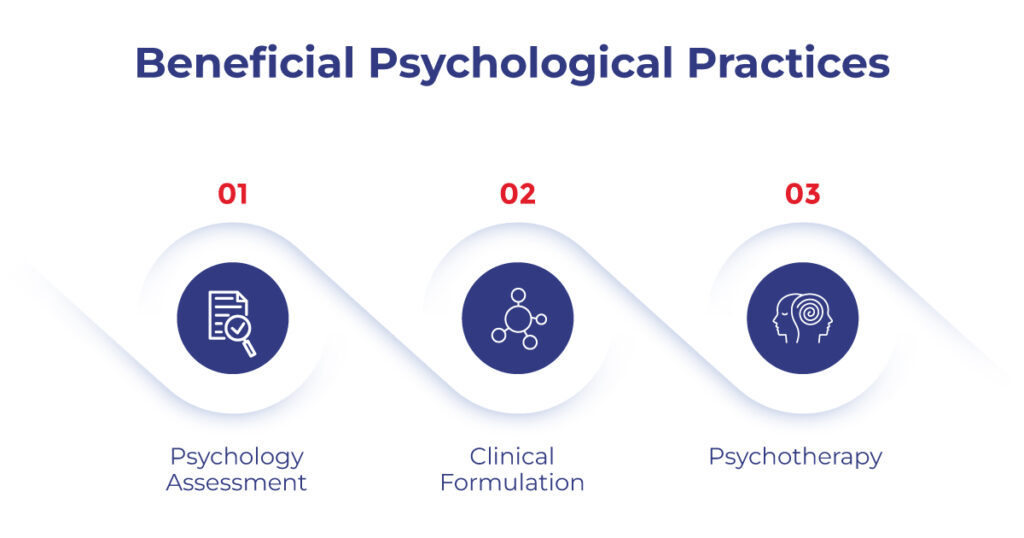 It also aids personal development with the help of the following psychological practices: 
Psychology Assessment

 

Clinical Formulation

 

Psychotherapy

 
Hence, you will have to get professional training which is possible only with a bachelor's degree in psychology, which is offered as a BS Clinical Psychology.  
How Psychologist is Different from a Psychiatrist?
A psychologist mainly uses psychotherapy to treat mental distresses whereas psychiatrist are medical doctors who choose to specialise in psychology. They cure mental illnesses via other procedures like diagnostic mental assessment, prescription of psychoactive medications, brief psychotherapy and techniques like electroconvulsive therapy (ECT) and transcranial magnetic stimulation (TMS). 
Thus, the benefit of studying a BS programme in psychology is that you will have to spend fewer years and can achieve great clinical practice along with your studies. 
Undergraduate Degree in Clinical Psychology
If you are interested in this field, you can study BS Clinical Psychology. It is a post-intermediate programme of 04 years which consists of 08 semesters. You will understand all the procedures in a better way which includes cognition, perception, learning, development, sensation, and all other fundamental principles. 
Now, you must be having thoughts about where to study this amazing degree. So, you do not have to look any further as I will tell you one of the best institutes of clinical psychology in Lahore for this degree. 
Best University for BS Clinical Psychology in Lahore
Clinical Psychology is a regulated mental health profession, and the Lahore University of Biological and Applied Sciences (Lahore-UBAS) offers you a top-notch BS degree in this field. BS Clinical Psychology falls under the faculty of social sciences. We will teach you all the useful knowledge and skills that will benefit you on both personal and professional levels. 
For this reason, Lahore-UBAS has designed the most exclusive curriculum for the bachelor programme in human psychology and it is aligned with the HEC curriculum, too. 
Subjects of BS Clinical Psychology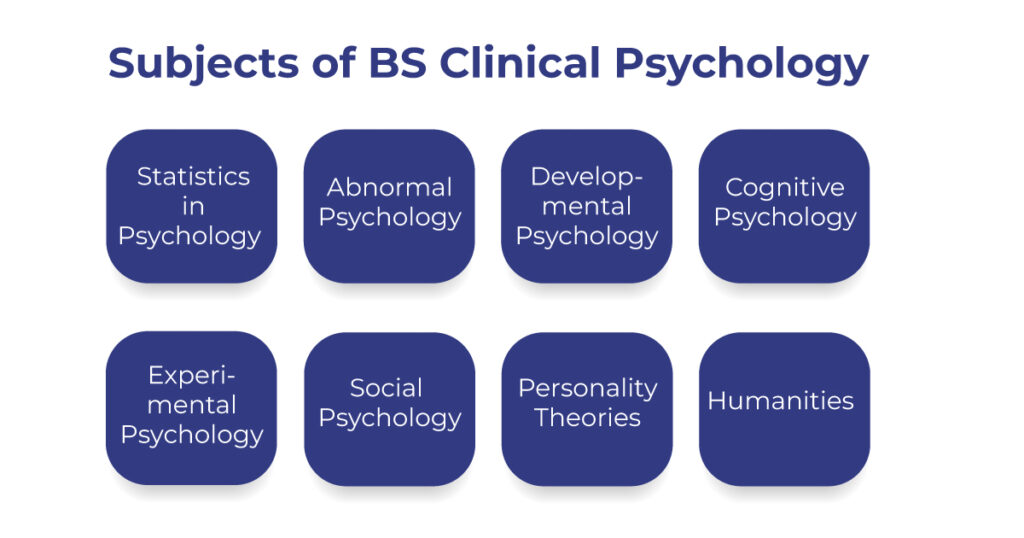 In our Bachelor Sciences (BS) in Psychology, we offer you a list of well-rounded subjects to help you acquire the skills in all the areas of this field such as: 
Introduction to Psychology

 

Research Methods in Psychology

 

Statistics in Psychology

 

Abnormal Psychology

 

Developmental Psychology

 

Cognitive Psychology

 

Social Psychology

 

Personality Theories

 

Experimental Psychology

 

Humanities 

 
Practice While You Learn at Lahore-UBAS Teaching Hospital
A brand-new hospital is under construction inside our university campus with multiple specialisation centres. It will provide you with many chances to practice and gain experience working in a healthcare setup as a clinical psychologist. 
Furthermore, you will have a lot of career opportunities after graduating with our BS Clinical Psychology programme.
Careers After Graduating with Our BS Clinical Psychology 
In today's modern world, people are becoming more self-aware with every passing day. It means more people are investing in their mental health and wellbeing which has increased the scope of jobs in this field of study.  
You can choose from a wide range of careers to pursue your professional life which include: 
Mental Health Services
There are many small and large-scale mental health service centres open in Pakistan. You can easily apply to work there with ample practice and clinical exposure. 
Social Services
Moreover, if you want to become a social worker, then there are many social service centres for you to practice your knowledge and skills. In this way, you will be able to help mankind as well. 
Educational Institutes
If you are interested in teaching, then this course will help you achieve your dream. With an MS or PhD degree in human psychology, you can teach as a professor in a university to psychology students. 
Research and Data Analysis
Many research centres are working in the field of human psychology which means you can also play the role of a researcher or data analyst after graduation. 
Human Resources
Our graduates will also have the opportunity to get a job in human resources to work in domains like personal management, employee training and development, and organisational behaviour  
Build Your Future with Lahore-UBAS Now
You can apply for this degree online via the Lahore-UBAS website or you can also visit our campus as our BS Clinical Psychology admissions 2023 are open now!  
Thus, do not wait anymore and take a step forward to become an exceptional psychologist right away!