Do you want to study plants, animals, or microorganisms? Or are you interested in learning about the biochemical processes happening inside living organisms? Then you must study a degree in BS Biochemistry. With this degree, you can enhance your knowledge about the structures of organisms and how a small chemical change can alter the biological functioning of the body.  
Biochemistry Applications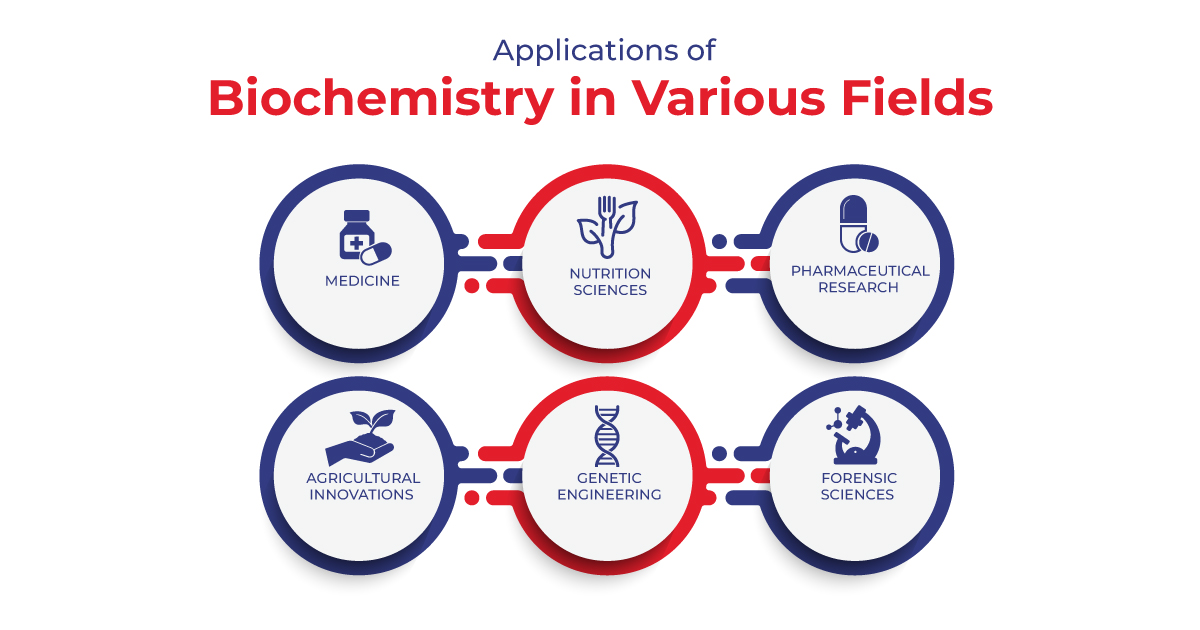 Biochemistry is the conjugation of two basic fields: Biology and Chemistry. And BS in Biochemistry is a modern degree that is beneficial in many aspects of life such as: 
Medicine

 

Nutrition Sciences

 

Pharmaceutical Research

 

Agricultural Innovations

 

Genetic Engineering

 

Forensic Sciences

 
So, this field will not only help you study the structure, metabolism and enzymatic reactions happening inside the body of an organism but also the interactions of different substances.  
Thus, to become the best biochemist, you must enhance your knowledge about these topics. To do that, you should enrol yourself in a rewarding programme of BS Biochemistry. This bachelor's degree in biochemistry is offered at the Lahore University of Biological and Applied Sciences (Lahore-UBAS) for fall admission 2023. 
BS Biochemistry at Lahore-UBAS
The Bachelor of Science (BS) in Biochemistry is a degree with multiple future benefits. This course will help you gain analytical and biochemical specialised skills during the four years of this professional programme. Moreover, you can avail yourself of the many facilities that Lahore-UBAS has to offer. 
Astonishing Facilities at Lahore-UBAS for BS Biochemistry
The Lahore University of Biological and Applied Sciences (Lahore-UBAS) will enhance your ability to prosper in the future with the most well-established facilities which include the following: 
1. State-of-the-Art University Campus
Lahore-UBAS offers an outstanding university campus with all the features you will need during your bachelor's degree in biochemistry. Our university campus has state-of-the-art infrastructure which includes: 
Advanced Laboratories for Biochemistry Field

 

Libraries 

 

Well-Equipped Classrooms

 

Multimedia-Equipped Lecture Halls and Auditorium

 

Career Placement Office

 

Sports Complex

 

The Lahore-UBAS Teaching Hospital within the Campus

 

Secured Hostel Facility

 

Cafeteria

 
Furthermore, we have given a lot of attention to details for the building construction to make your university life the best time of your academic journey at Lahore-UBAS.  
2. Well-Experienced Faculty Members
We have in total 4+ faculties with 18 degree programs offered at our institute and the Bachelor of Biochemistry is one of them. All our faculty members are well-qualified and well-versed in the advanced methodologies of teaching. Additionally, they have all the experience and knowledge you will need to excel in the field of Biochemistry. 
3. Research Training
At Lahore-UBAS, you will benefit from the opportunity to do a research project with the help of our research counsellors. So, you can do your research or become a part of any of the ongoing research projects concerning your field of study. Ultimately, you will have a publication with your name along with a BS Biochemistry degree upon graduation. You can check out more about our BS biochemistry degree here. 
Thus, it will enhance your chances of getting a job as a researcher in any of the research centres of biochemistry.  
4. Online Academic Resources
Our exclusive university has made sure that you will not have any worries about getting the best educational material. By registering to Lahore-UBAS, you will be able to access HEC Library and many of the world-renowned journals like: 
ProQuest Dissertation and Theses

 

ASTM

 

Willy-Blackwell Journals

 

SpringerLink

 

Taylor and Francis Journals

 
In addition to that, you will study a variety of subjects at Lahore-UBAS. 
5. A Glance at BS Biochemistry Subjects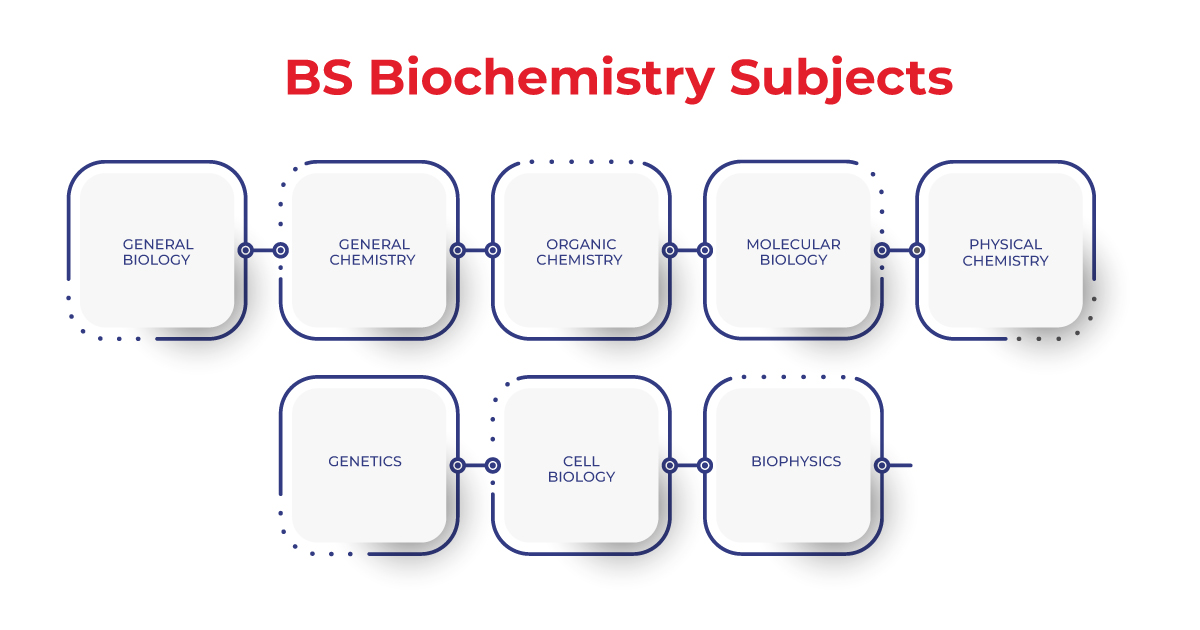 You must be eager to know about the inclusive study plan for this undergraduate programme at our institute then let me tell you about our comprehensive subjects which include: 
General Biology

 

General Chemistry

 

Organic Chemistry

 

Molecular Biology

 

Physical Chemistry

 

Genetics

 

Cell Biology

 

Biophysics

 
Our course for BS Biochemistry is designed as per the standards of the Higher Education Commission (HEC). Additionally, all the knowledge learnt, and skills developed during this bachelor's programme will help you get great career prospects in future. 
6. High Career Scope After Graduation
We all know about vaccine and their use, but do you know a biochemist plays a vital role in its development? For instance, Katalin Kariko, a biochemist, is famous worldwide for her contributions to the study of mRNA and the development of COVID vaccine. Thus, after becoming one of the best in the field of biochemistry, you will be able to apply to a variety of jobs where you can utilise your learning and earn a good salary.  
Roles After Our Bachelor in Biochemistry
The roles you can play after studying BS Biochemistry are as mentioned below: 
Quality Control Analyst

 

Research Scientist

 

Biotechnologist

 

Clinical Research Associate

 

Pharmaceutical Sales Representative

 

Scientific Writer

 

Clinical Biochemist

 

Laboratory Technician

 
But first, you must graduate with an undergraduate degree in Biochemistry, then you can take advantage of a variety of the above-mentioned jobs. 
Apply at Lahore-UBAS for an Outstanding Biochemistry Degree
If you have obtained at least 45% marks in FSC or A-levels, then enrol in this amazing BS Biochemistry programme as we have only 40 seats for it at Lahore-UBAS. You can apply online via our admission portal or you can also visit our campus in Lahore for on-site admission in the Lahore University of Biological and Applied Sciences. 
Enrol at Lahore-UBAS for Quality Learning Right Now!